All-on-X | All-on-4 | Teeth In A Day
Failed Implant Solutions
Zirconia Fixed Implant Bridge
Zygomatic Implants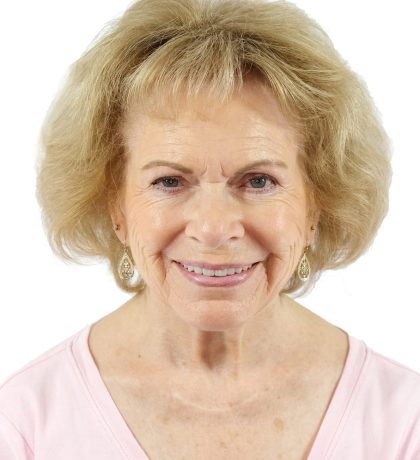 "I came to Boise Prosthodontics at the request of my dentist because I had an implant, an old style that was kind of a one piece and it had an infection in there and we had talked about the fact that I needed to have that
fixed and of course I put that off and then it totally failed, and I just thought I was coming in here for repair and of course Dr. Jones said, "oh no you have to have those out". So, then I got the permanent teeth and of course even the prototype was so much better.
I could chew and eat things and the permanent teeth looked really nice and I was very pleased because Dr. Jones kept me involved in how they looked. What color they were, and I even brought a picture in and he was very accepting of that and so was the lab of how my teeth would look and I've never had that happen before. I've had teeth made but nobody cared what I thought and so I was very
appreciative of the fact that they kept me informed and I felt like I had a part in how they looked.
Dr. Jones listens to you. He doesn't just brush off what you say. He takes the time. He sits down and listens and discusses things and he's very truthful. Sometimes almost to the point of you know…it's like please sugarcoat it. But he didn't do that. He said it would be painful and it would be difficult. I appreciated
that he listened to me and really took to heart what I had to say."