Custom Dentures
Dental Implants
Snap-In Denture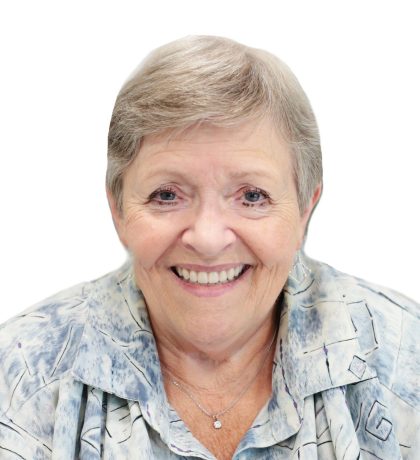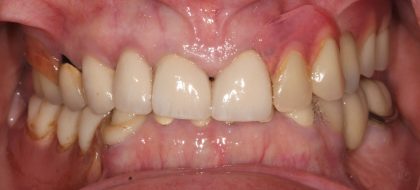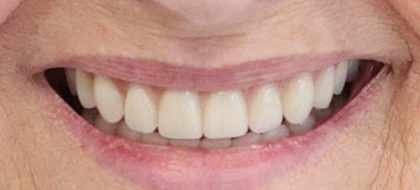 I was referred by my dentist because we were losing my teeth very quickly. I have Sjogrens's Disease,
which greatly impacts your mouth and the health of it with lack of saliva. I was to the point where I was eating top ramen noodle and had a tooth break off.
They really accommodated me and I appreciated that. Lots of humor, lots of connection with the staff here which made it something I looked forward to coming and going. It took about eight months, but we were all very focused on what the outcome would be. As you can see I have a nice smile and getting a lot of compliments. People who've known me for 50 years saying "you've got your smile back" and that is very meaningful to me because I really am a very positive person and yet I found myself kind of dipping my head when I smiled. I am very happy with the the final result I find that every single one of my questions or concerns was answered and dealt with. I would recommend anybody to come here because I had such a great experience.