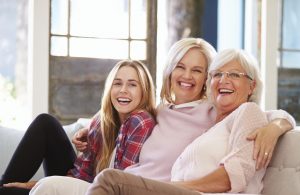 In life we often need the help or services of others. That help or service can be a variety of things, it can be: an attorney, a CPA, a mechanic, a physician, a daycare, a dentist, a building, a repairman, etc. What makes this hard is knowing if the person we're hiring is really good and reliable with the service for which they are being hired. I think we've all been burnt before when the person or company we've hired does not meet our expectations. It's disappointing and hard to find the person for the job.
I have found that this disappointment can be minimized or avoided when we use a person or service that was recommended by a family member or friend. The success of the service needed seems to be better if the recommendation is not solely based on the financial aspect of their experience. As all of us are aware of the saying "You pay for what you get." This is often true most of the time. I've found if the positive recommendation stems from the outcome of the actual service provided and their custom service then success is more probable.
Here are some questions that you may want to ask when looking for a service…
1 – Did they provide the quality of work you were seeking?
2 – Did they manage your case or job appropriately?
3 – Did they exhibit good customer service before, during, and after the service provided?
4 – Were they satisfied with the overall result and why?
At Boise Prosthodontics we hope to provide the experience to all of our patients that they would want to refer their family or friends. We would gladly accept a referral from any of our patients that have been satisfied with their care in our clinic. Please feel free to refer any of your friends and family. If you do please feel free to let us know who you're referring and why so that we can help them feel welcome from the get go.
by Dr. Michael Lynn Gurney